The company is founded in Durres by Mr. Perikli Goga. It is named Diamant following a dearly relative of Goga family, called Diamanta Goga. Diamant starts its activity as a forwarding company located within the Port of Durres and serving as a great local agent for many international partners seeking cargo flow in Albania.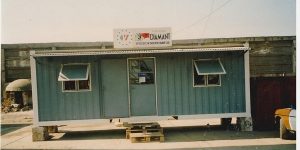 Diamant extends its activity in buying the first trucks and semi-trailers. Thanks to its reliability, the company starts to collaborate with many foreign armies including the US, German and Spanish Army in handling cargo coming in the country for humanitarian purposes, following the difficult years of war in Kosovo.
The company was getting bigger so it started the construction of a logistics terminal, few kilometres from the Port of Durres; aiming to accommodate all its trucking fleet. This is the time when Diamant creates strong partnership with 'Fagioli Group' as the increasing demand for project handling in Albania.
Due to the strong linkage between Albania and Italy in terms of trading, Diamant opens its branch in Italy, as Diamant Italia, with legal representative Mr. PierGiorgio Colombo and main offices in Trieste. During this time the company initiated the consolidated trucking service through Italy, which later became one of the company's most valued service.
Diamant starts the building of its first warehouse, with a capacity of 1 600 m² storage space. This comes with the company's strategy to diversify its services and offering more logistics support to its client.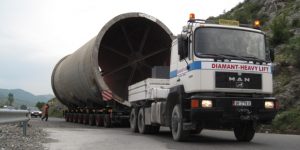 Diamant gains the experience, capability and the expertise in handling projects and oversized/overweight cargo with its own vehicles and this is the year where we became the first licensed company in Albania in this sector. Diamant takes part in some of the most important projects in Albania such as cementing factories, hydropower/electrical stations constructions and so on.
The company gets the 'Gloden Star for Excellence in Transportation' award in Paris. This award comes as a reflections of great success which came as a result of hard work, great contribution and reliability on the service level.
Diamant moves its headquarters at its newly logistics terminal. Its modern offices represented the company's growth and great reputation. It was during this time that Diamant invested more in warehouse facilities and reaching up to 5.000 sqm of indoor storage spaces; available to all its clients that preferred short and long term storage. The logistics terminal makes Diamant the first company of its kind by offering more and more services to its clients with the best service level in country. This is why many international companies such as the Slovenian group Gorenje, Huawei, Rossmann&Lala and KIA trusted us and started to use this terminal as their logistics distribution centre.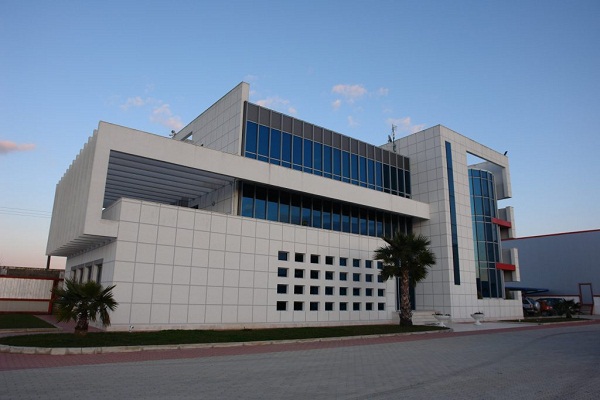 The company opens its own customs agency, initially called P. Colombo and after Diamant, with offices in both Durres and Tirana Customs. This investment created a great value to our customers in terms of lead time import/export operations, legislation consultancy and compliance with law. This agency shortly its creation, brought together some of the best customs agent in Albania serving to whoever needed customs brokerage, not depending on the transport carrier.
Diamant celebrates its 20th anniversary. In order to celebrate the growth, challenges and successes of 20 years, Diamant held an an event held at its logistics terminal which gathered some of the main partners who gave a significant help and contribution to Diamant.
Diamant is awarded as the main transportation company at the biggest project in Albania so far, called the TAP project. This achievement stresses out once more the company's strong reputation and reliability on international projects. European standards at work, responsiveness and great experience in the past are some of the key factors that helped the company stand out the others and perform not only oversized cargo transportation but also winning other business such as customs brokerage for all materials and equipment related to the project, providing storage of 90.000 sqm and offering other logistics related activities to guarantee a smooth mobilisation and project start up in Albania.